20 candles… for club galaxie
Published on09.07.2021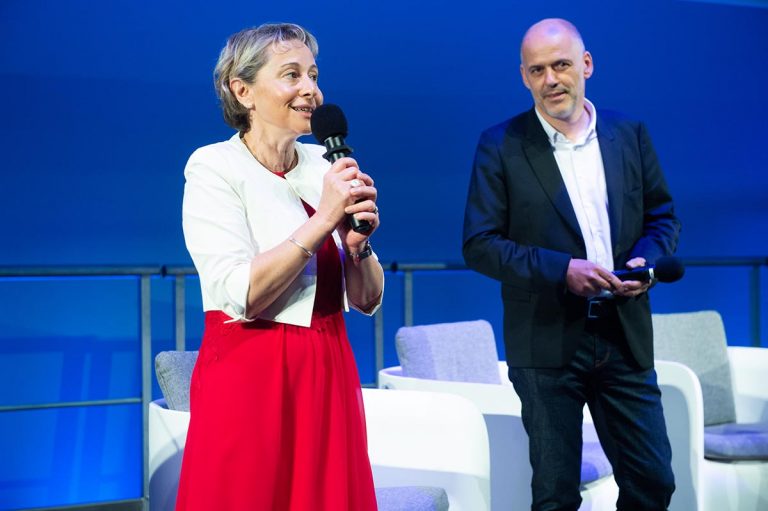 Club GALAXIE, whose head office is at the Cité de l'espace, celebrated its 20th anniversary there  on July under the patronage of Bruno Le Maire, the Minister of the Economy, Finance and the Recovery. It was a morning rich in symbols for the club which since its creation has become a leading organization both in the Occitanie ecosystem and within its field of excellence.  Following the opening speech given by Christian Bec, the president of the organization, Thomas Pesquet, the European Space Agency (ESA) astronaut, addressed a message to those present. The guests then listened to a round table talk on the topic  2021 – 2041, the Odyssey continues followed by the handing over the presidency of the club to Catherine Lambert, by the dynamic president of six years, Christian Bec.
And a new presidency
Catherine Lambert who is currently president of Cerfacs (European Center for Research and Advanced Education in Scientific Computing), joined Club GALAXIE nearly 15 years ago, when she headed the technical department and helped prepare the future of the CNES. She is very attached to the club which she has seen grow, and she clearly intends to prolong and strengthen the dynamics set up by her predecessors with the first goal of making Club GALAXIE a reference in the country for space. Her priorities include developing new links with clubs in other countries to promote the development of players within the club, strengthen support provided to start-ups and develop actions aimed at reaching youth.
Read more news about the Cité de l'espace.