First visit of Philippe Baptiste, the new president of CNES
Published on03.06.2021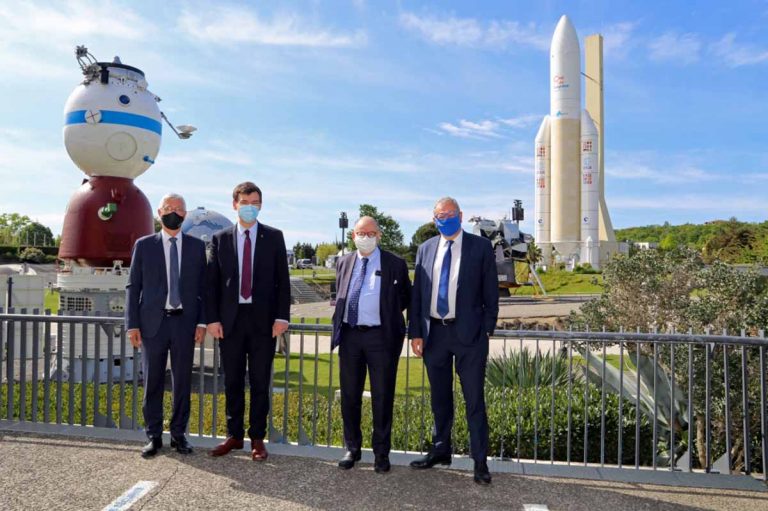 On Thursday May 6, 2021, Jean-Claude Dardelet, Vice-President of Toulouse Métropole and President of the Cité de l'espace and Jean Baptiste Desbois, Director General of the Cité de l'espace, welcomed for the first time, Philippe Baptiste, recently appointed President and CEO of the Centre National d'Études Spatiales or the National Space Research Center (CNES). The directors discussed the development outlook for the site and its major strategic challenges. A founding member of the Cité de l'espace, the CNES is an active, engaged partner in exhibitions, activities and mediation events proposed by the Cité de l'espace. In particular CNES participated in the creation of the exhibition, Suivi Mission Alpha (read p.4) currently underway, as well as the creation of Terrain Martien, next permanent space designed with support from the CNES,  l'Université Toulouse III Paul Sabatier, IRAP, OMP and Comat. With his visit to the Cité de l'espace which works to promote the expansion of the French and Toulouse space sector, Philippe Baptiste has confirmed the close relationship between the CNES and the Cité de l'espace.
Read more news about the Cité de l'espace.
Photo by ©Manuel Huynh.