Movie theatre, The IMAX® experience: larger than life
Published on14.07.2020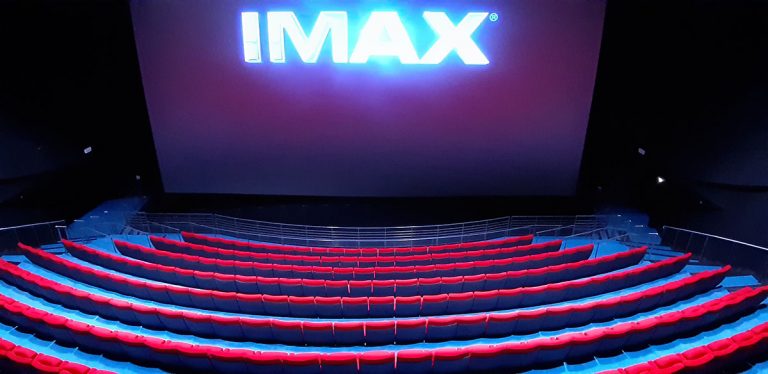 Action ! After several months of work and a 1.7 million euro investment, la Cité de l'espace reopened its IMAX® theatre on July 4th. With this renovation, viewers can now enjoy an unrivalled immersive experience. At the operational controls of this ambitious project, Marc Moutin, Director of Exhibitions, already participated in the creation of the first IMAX® theatre of la Cité de l'espace in 2005. "The transition from film to digital took longer concerning 3D and IMAX® technology for theatres like ours which project on very large screens. We are extremely proud today of being what is certainly the first venue in France to be able to offer our public this type of exceptional immersive experience." says Marc Moutin. It was a major project that allowed an in-depth renovation both aesthetically and technically. At the entrance to the theatre, you can't miss the most visible result of the project: 293 new red seats which contrast with a thick blue carpet, inviting viewers to sit back and relax. And the seats are just as comfortable as they look!
However, the most important evolution is revealed once the lights go off. The theatre is now equipped with state-of-the-art laser projection for 2D and 3D. The shift from film to digital enables image stability and quality of light for unrivalled richness of colours. Combined with the screen that reaches to 3 metres under the feet of the first row, outside the field of vision, this technology makes for an absolutely stunning immersion experience. The sound has also been totally redesigned with a 12.1 system. The loudspeakers above the screen, on the side, and in the back of the theatre create a "sound bell", which fully immerses the viewers in the film.
Read more about the new IMAX® experience.