Pierre Georges Latécoère, an inspiring exhibition
Published on28.02.2023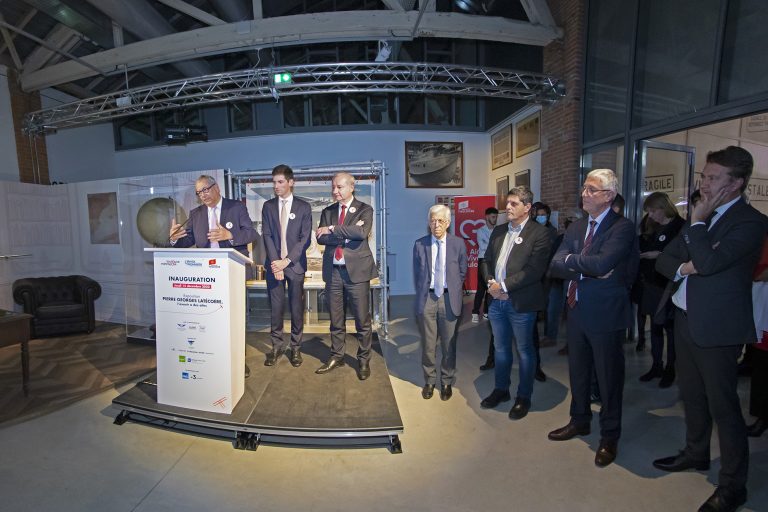 With a brand new immersive, interactive exhibition, Pierre Geoerges Latécoère, the future has wings, L'Envol des Pionniers evokes the legacy of this pioneer from Toulouse, and how he continues to inspire today's pioneers to imagine tomorrow's sustainable aviation.
While it has never been so urgent to find solutions to the critical ecological challenges Humanity is facing, the aeronautics sector is in the front line to develop more sustainable mobility solutions quickly. Open to the public since December 17th, 2022, the brand new L'Envol des Pionniers exhibition has a dual objective: to shed new light on the life of Pierre Georges Latécoère, the visionary entrepreneur who planted the seeds of what would become modern aeronautics, in particular in Toulouse, and to invite visitors to imagine sustainable mobility of tomorrow, drawing inspiration from the audacity and perseverance of this exceptional man.
Interactive and digital
L'Envol des Pionniers has chosen to propose an original, interactive, immersive approach. The exhibition presents in the first person the different aspects of Pierre Georges Latécoère, his visionary dimension, his role as a pioneer, the challenges raised, and the values he embodied, before giving a voice to today's aeronautics pioneers. Throughout the itinerary, digital terminals invite the visitor to imagine, step by step and advised by the digital avatar of Pierre Georges Latécoère himself, what some of the aircraft of the future could look like: greener, less energy consuming….