The Line and the desert in the spotlight with "Raconte-moi Montaudran"
Published on13.05.2022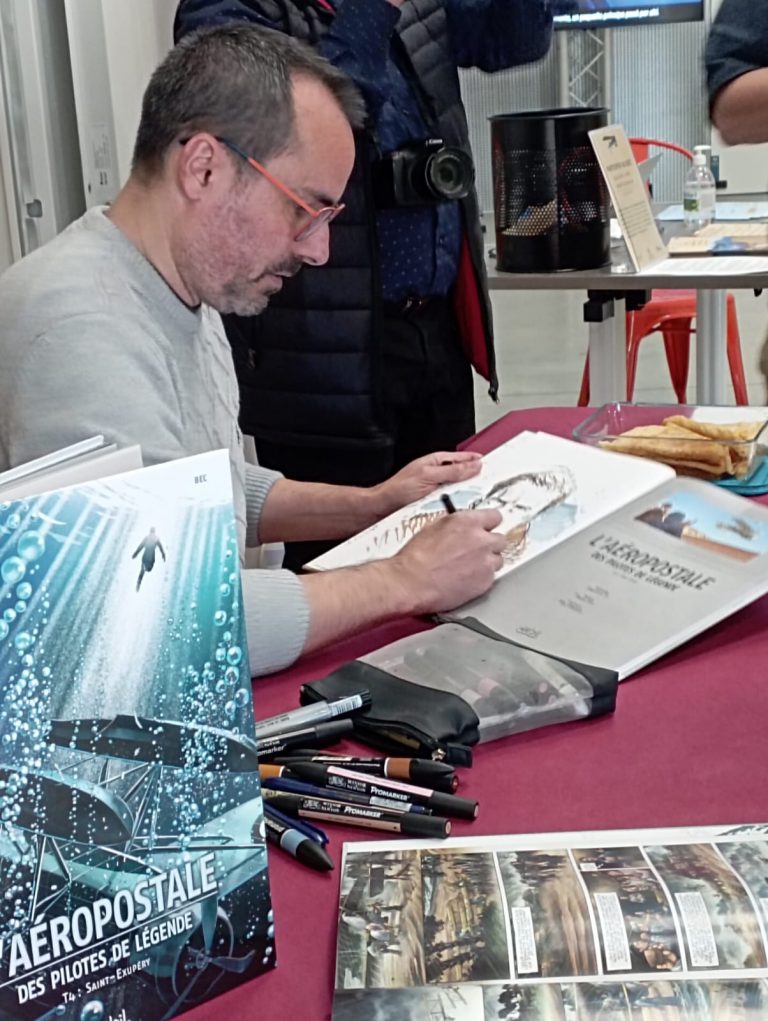 The success was there on April 9 and 10 for the first edition of Raconte-moi Montaudran, an unprecedented event around the history of Aéropostale organized by L'Envol des Pionniers and the Association des Amis de L' Envol des Pionniers. Many events have taken place hroughout the weekend: exhibitions, conferences, films and round tables on the theme "The Line and the desert". The opportunity in particular to put the spotlight on Cap Juby (southern Morocco, now Tarfaia), emblematic stopover of the Aéropostale line in the desert.